Members of Melbourne Asian and Melton churches volunteered at the Sanitarium Weet-Bix Kids TRYathlon in St. Kilda on 11 March where more than 2,500 kids swam, biked and ran across the finish line, cheered on by family and friends. Volunteering helped groups fund-raise while bonding together through a service activity.
The Melbourne Asian church group were fundraising for their Easter youth camp. "This also helps to form a stronger bond within our group and serves the community," said Jia Sin Chong. "The highlight of our day is getting kids prepared for the TRYathlon by numbering their arms and legs! Also, we enjoy encouraging and cheering the kids for their run."
The Melton youth group have been learning what it takes to be disciples. "Recently learning and demonstrating 'being the change', the TRYathlon was a step in the right direction," said Anna Tomasi Ola who led the group. "By the end of the day being able to help and see the spirit of TRYing was the ultimate blessing for us all!"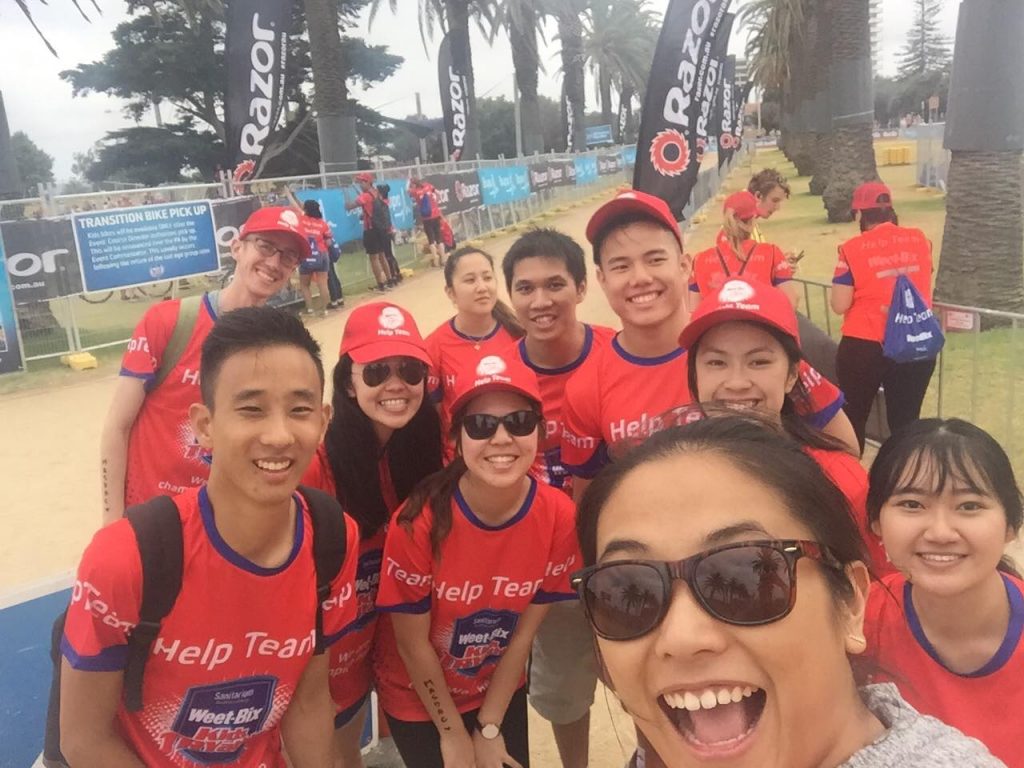 The event aims to encourage children to give things a try and live active healthy lives-part of Sanitarium's larger focus on addressing lifestyle diseases. The event can also have an impact on family members. Juliana Harmeling is a mother of two who wanted her kids to be active and to help break the obesity cycle in her family, but they found netball and cricket to be too competitive. "I thought I'd sign them up for the 2016 TRYathlon after a friend recommended it," says Juliana. "They had such fun that they want to do it every year for as long as they can." The event has inspired a more active lifestyle for the whole family with Juliana setting her own sights High. "I'm about to turn 50 and now have a goal to participate in an adult's triathlon," she says. "That's something I never thought I would do!"
Each volunteer group at this year's event received $27 per volunteer while playing a valuable role in the event's success. The Melbourne event was the second in Victoria with nearly 800 kids participating in the Bendigo event a week earlier.
For information on the Sanitarium Weet-Bix Kids TRYathlon, visit www.tryathlon.com.au or www.facebook.com/AussieKidsTRY.
Darren Hagen
Sanitarium